Collateral Benefit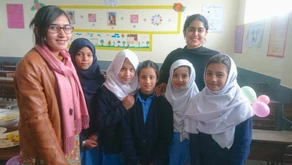 "Coronovirus ki waba khatarnaak hai, aur jaan leva hosakti hai, chund tadabeer…"
As I tried to contact my students following school closures, I heard this particular recording over and over again. At times it was followed by an automated message telling me that the number I am trying to reach is switched off and I proceed to highlight yet another cell in my Excel sheet orange – one more student I could not support, one more financially struggling family I could not access. Thankfully, for every orange cell in my sheet, there were many more green ones that kept me going.
Maintaining a reliable channel for communication with my students became my first priority. Creating student WhatsApp groups and sending English worksheets was the first step in ensuring that my students were continuing to learn. That was my focus during March and April, but being a second year Fellow meant I only had a few weeks left with my students, and I was fretting over how to cover all the educational content I felt my students still needed. However, as students started sending in their assignments to the WhatsApp group, I found myself feeling at ease and encouraged by their responses. They helped me remember that learning was not just about content, it never was. Critical thinking, self-confidence, learning independently, collaboration, teamwork, resilience and persistence – these were the things that truly mattered, the things that were integral to quality learning and what my students and I had worked so hard to build. I saw this in a message I received from my student's mother, who was concerned about the way my student was resisting help from her sisters to complete her English assignment. "…keh rahi hai meri koi help na karay. May puri hu, may khudi karu gi sab kuch." ("She's saying that no one should help me. I am enough, I will do everything myself.")
I realized that all those hours that my students and I spent in the classroom were paying off; the things we tried so hard to inculcate were becoming innate, and even without my physical presence in the years to follow, my students would be okay. With the drive in my students ignited, they focused on the realisation, that they have the power to pursue their goals if they have the will to push themselves to achieve them. This pandemic amidst all its destruction and havoc, managed to cause some "collateral benefit" as I like to call it. It's the very thing giving me hope for my students, especially now as they prepare to head back to schools in September.
That, as well as the messages I still receive from them; "Faaslon se kabhi fark nahin parta agar rishon ki jar mein mazbooti hon" (Distance makes no difference, as long as your relationships are deeply rooted)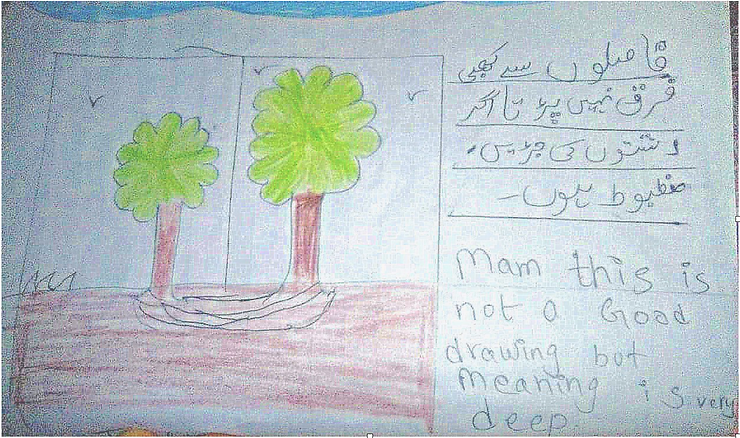 2018 Alum Maryam Khalid Shah, taught English to 5th and 6th graders at a government school in Tarnol. She graduated from LUMS with a degree in Accounting and Finance.
She is currently pursuing her M.S. in Data Science for Public Policy at Georgetown University, USA.
---