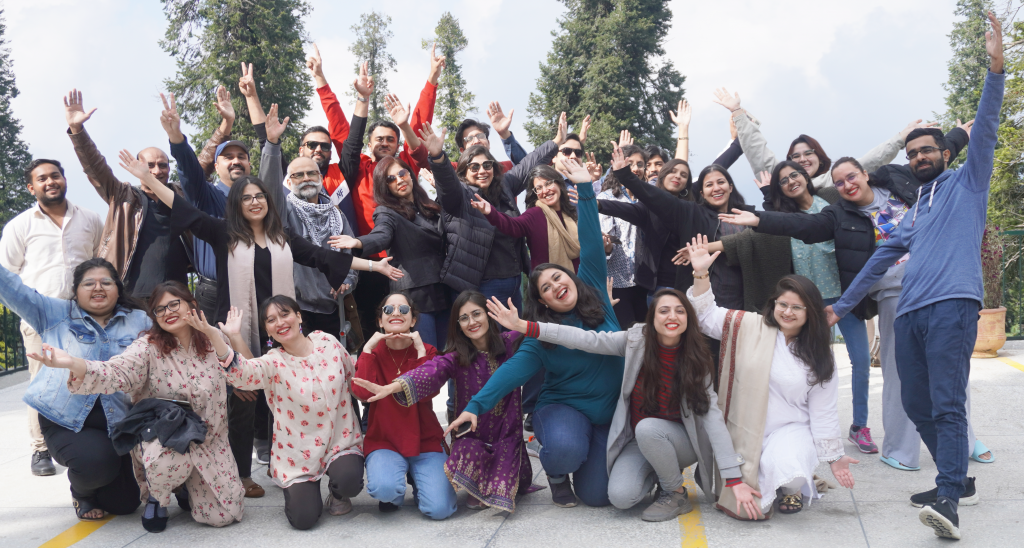 Teach For Pakistan is a dream woven by hundreds of people who shared one core belief:
We must engage, with our full selves, in the struggle to create an equal, safe, and joy-filled Pakistan. Because it must be done, it can be done, and we are the ones to do it.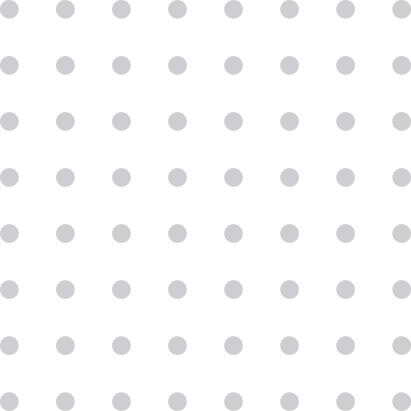 The idea to launch Teach For Pakistan was born when founder Khadija S Bakhtiar was a graduate student at the Goldman School of Public Policy (GSPP), University of California, Berkeley. It was there that she met alumni from Teach For America, the program that pioneered a model that has since been adapted to over 60 countries. Inspired by the journey, impact and conviction of Teach For America alumni to lead change, Khadija dreamt of launching a similar model that could channel the energy of Pakistan's most talented young people towards solving our greatest problem: education. The GSPP community provided the financial, intellectual and moral support to convert the dream into a concrete blueprint for how the program would run. Khadija was joined in her efforts by visionary, retired businessman Saeed Hadi (late) and the smart, young Amber Zuberi to bring the blueprint to life. The trio won the support of a local foundation in Karachi to pilot and test the program.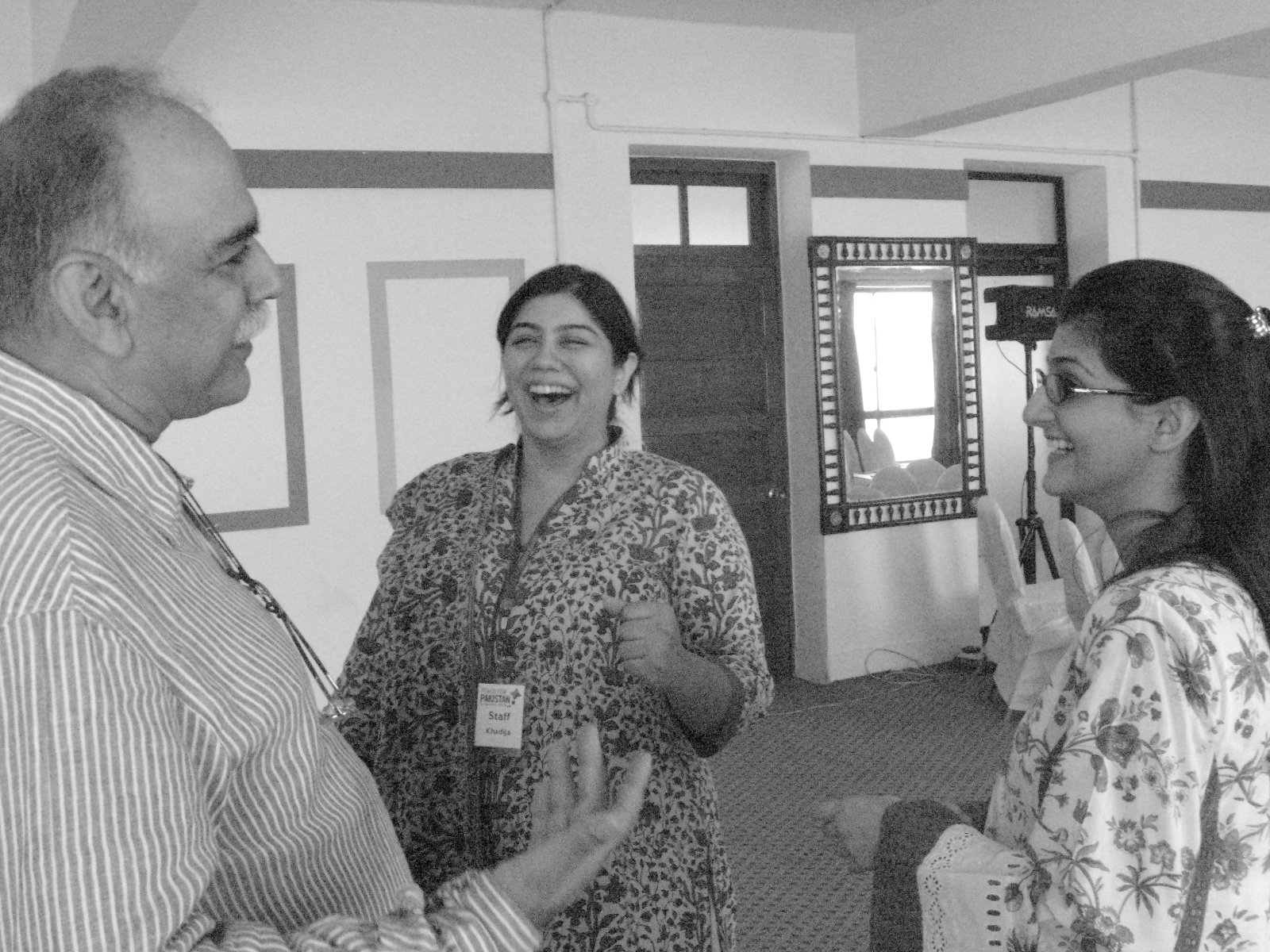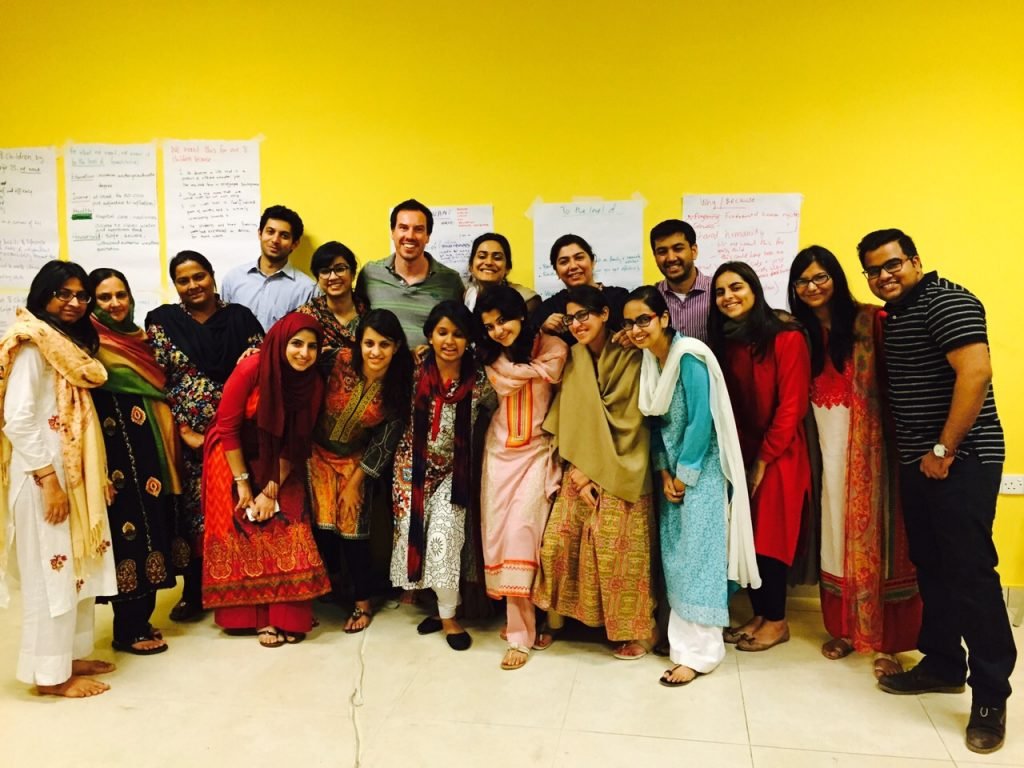 In its four pilot cycles between 2011 and 2015, Teach For Pakistan's 100+ Fellows taught and changed lives for over 5,000 children across 40 government, low-cost private and non-profit schools across Karachi and Lahore, and benefited over 20,000 community members through parental engagement, community development initiatives and training their other school colleagues. Hailing from the best public and private universities in the country, including LUMS, IBA, NUST, Government College University, FC and Karachi University, over 75% of these former Fellows are still working from across the public, private and non-profit domains to improve outcomes for children at scale.
The pilot results proved the transformative power of the model for students and teachers alike. Along the way, many of the core staff involved, including Noorulain Masood who headed the initiative between 2014 and 2015, helped to deepen the way we develop teacher and student leadership and grow the external network of support the program would need to launch as an independent organization.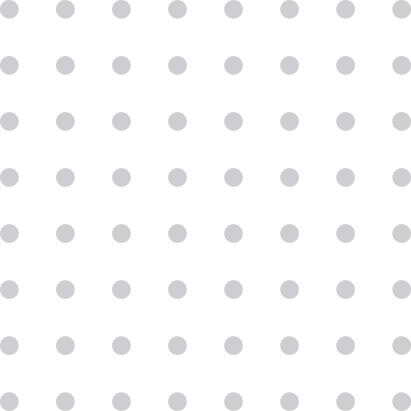 In 2016, Teach For Pakistan was ready to chart a new strategic direction. Armed with five years of learning in the program and organizational development, and the unwavering support of the Teach For All global organization, the groundwork was laid for a new organization. Teach For Pakistan, an independent Section 42 non-profit company, to be headquartered in Islamabad from where it would grow nationwide. 
This second chapter in Teach For Pakistan's history would be led by its Alumni: Tooba Akhtar who taught as part of the very first cohort of Teach For Pakistan from 2011-13 and later transformed the Fellow Recruitment team in the Karachi program, and Zain Maken, who taught in the Ladhekebhullar community near Lahore as part of the 2013-15 cohort. Tooba, Zain and Khadija worked through 2017 to get the organization up and running. They were joined quickly by business genius Zahra Ahmed who volunteered as the full-time head of partnerships, marketing and fundraising for 3 years before joining the Board of Directors, Rahat Abassi, our head of Fellow Recruitment, Fatima Suleman, our head of Fellow Coaching, and Atta Rasool, our office assistant and care-taker of everyone's well-being.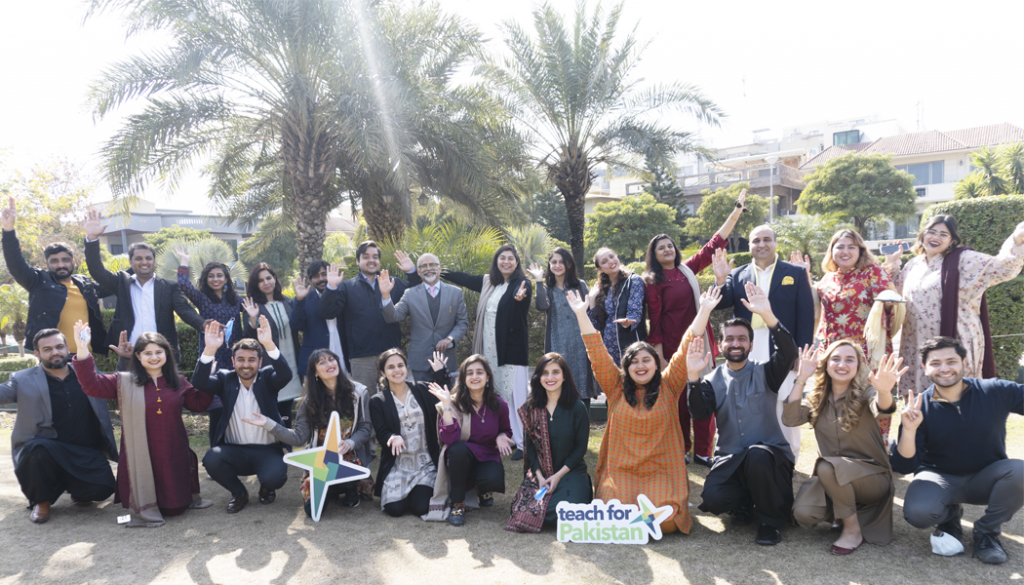 Our first Board of Directors comprised the visionary Osman Saifullah, Nassir Kasuri and Maria Rashid, who looked at an emerging organization and saw the nationwide movement it has the potential to become.
By 2018, Teach For Pakistan was back, with its second "first cohort" placed in schools in rural Islamabad, fraught with challenges of teacher shortages and poor student outcomes. Today, Teach For Pakistan has 183 Alumni rewriting curricula, shaping policy, building better schools and innovating through ed-tech. Our 155 Fellows are teaching and learning from 10,000+ students across 60 Islamabad public schools.
Those who work at Teach For Pakistan know that transforming systems is neither quick nor easy. The future we dream of and work towards for Pakistan, many of us may not live to see.. a system that helps all of our children thrive, rather than merely survive. We believe there is no other future more worthy of the pursuit.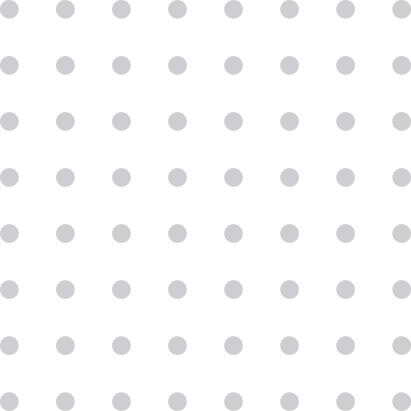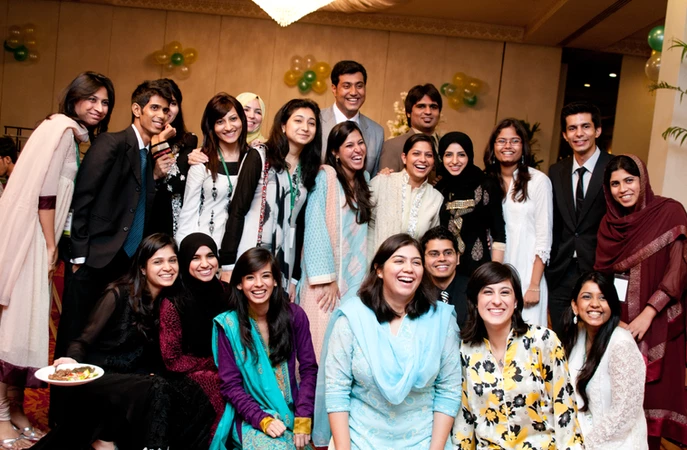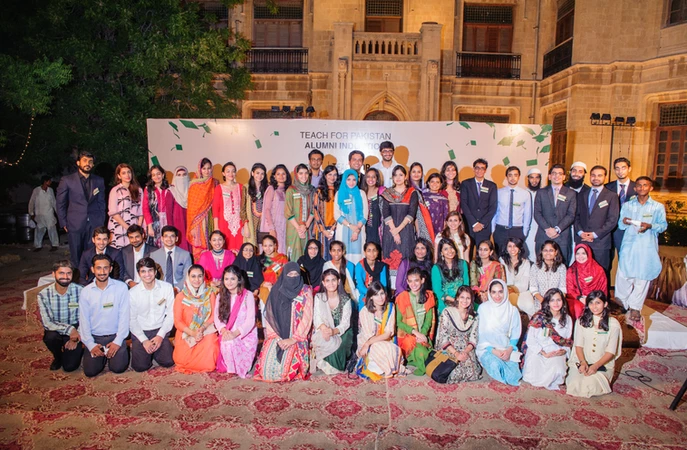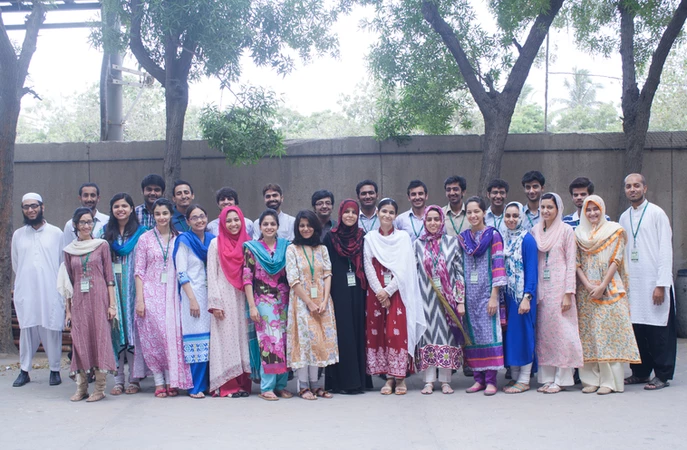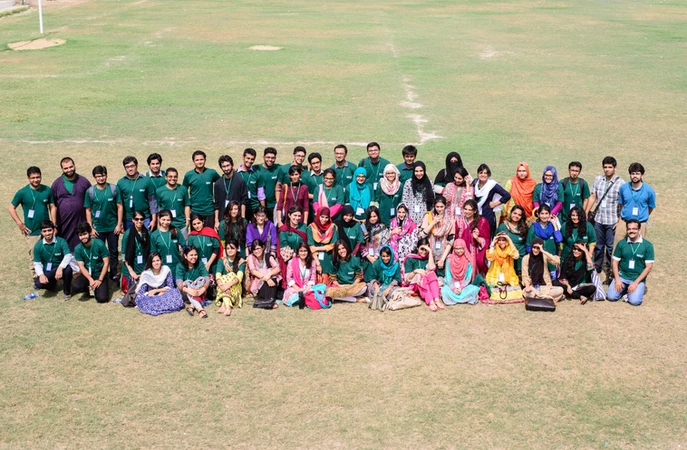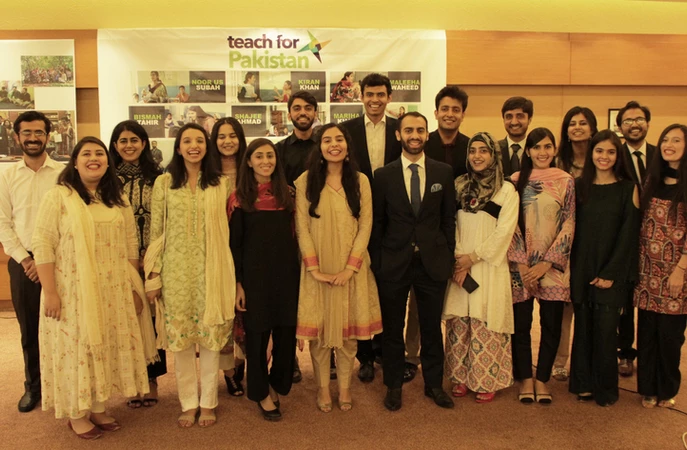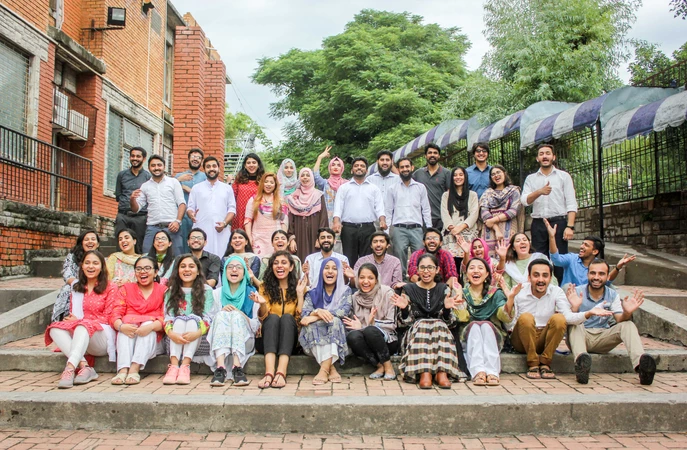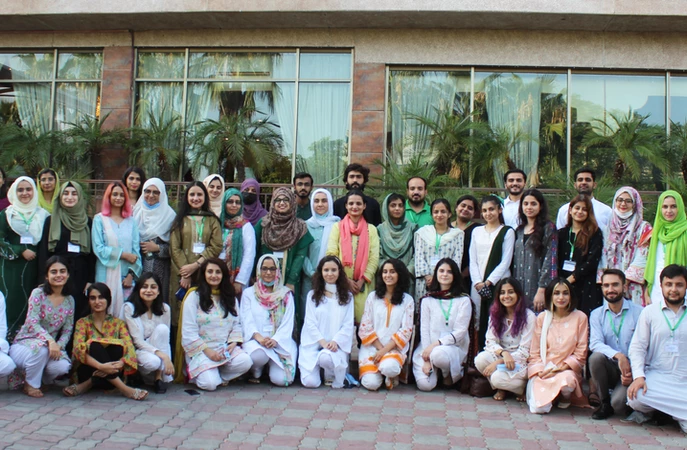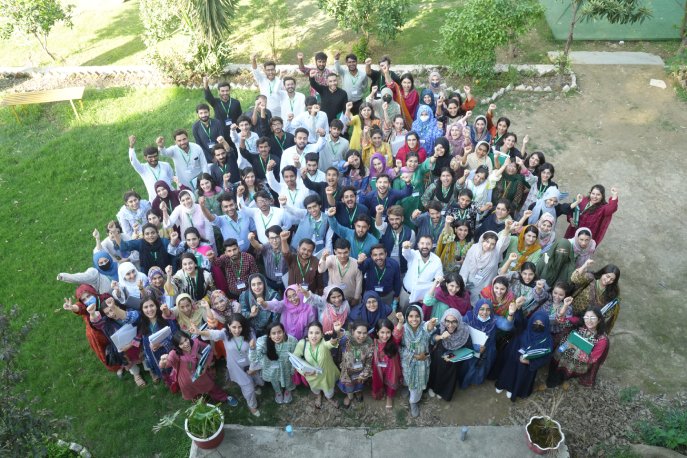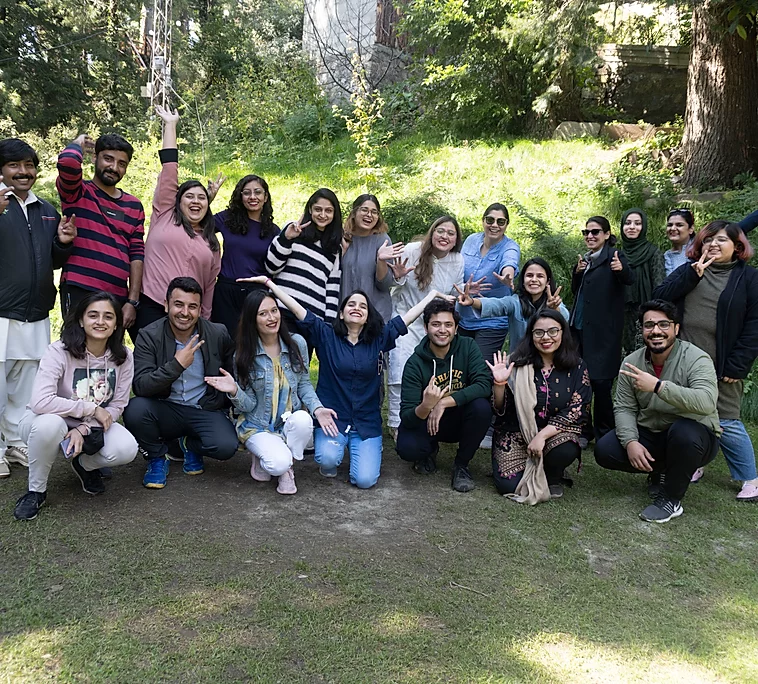 We believe there is no other future more worthy of the pursuit.
2011 – 2013 Fellowship Cohort