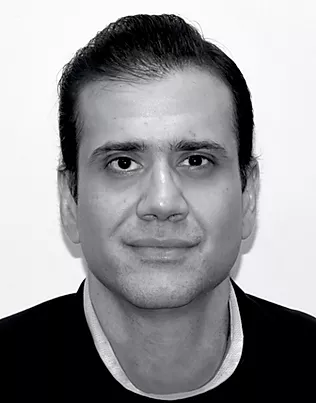 Executive Director, North-Beaconhouse School System
Nassir Kasuri is the Chair of Teach For Pakistan's Board since 2017. He is one of the directors and owners of The Beaconhouse School System and The Educators, which combined have almost 300,000 students in five countries. A graduate of LUMS, Mr. Kasuri has been Director IT at Beaconhouse as well as CEO of The Educators.
He is currently the Executive Director for the Beaconhouse Northern Region. In addition, he heads Beacon Energy Limited and Beaconhouse International Colleges. Nassir also sits on the board of Knowledge Platform, a company focused on leveraging AI and Machine learning to bring quality learning to all students in Pakistan
Global Marketing and Sales Specialist
Zahra Ahmed was part of the founding team of Teach For Pakistan, volunteering her time and expertise to the organization since 2017, and spearheading the organization's corporate and government partnership development work. She has held senior strategic and operating roles at Shell and Pakistan Tobacco Company Limited in Pakistan and overseas. She has served on the Oil Companies Advisory Committee and the Overseas Investors Chamber of Commerce and Industry.
She holds a Master of Science in Integrated Marketing Communications from Northwestern University, and later completed the Global Business Leadership Program from the Wharton Executive Education Institute. She has been associated with several volunteer organizations in Pakistan and overseas. She was the General Secretary at the Asia Pacific Women's Association in Belgium. Currently, she is the President of the Diplomatic Spouses' Association in Prague, a registered non-profit supporting Czech charities and welfare organizations.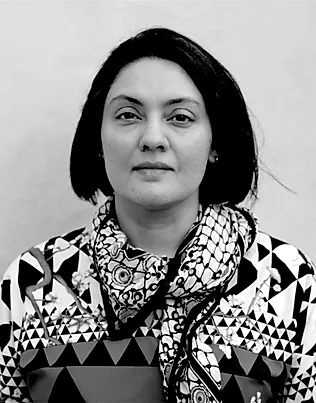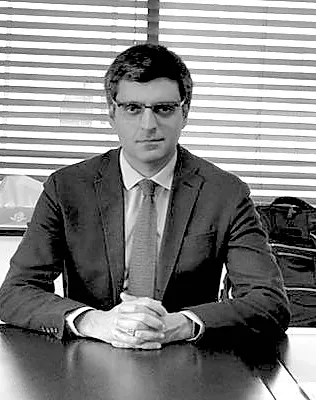 Osman Saifullah Khan is a founding Board Member since 2017. He is the Director of the Saif Group Of Companies and has been an active member of the Young Presidents' Organization, the Securities & Exchange Commission of Pakistan and the Pakistan Business Council.
He applied his leadership and business acumen to his role of Vice Chairman of All Pakistan Textile Mills Association and was also a Former Member of the Senate of Pakistan. He has an MBA from the Graduate School of Business, Stanford University, and a Masters Degree in Engineering, Economics and Management from Christ Church, the University of Oxford. He attended Oxford as a Britannia Chevening Scholar.
Dean, LUMS School of Education
Dr. Faisal Bari is a Senior Advisor to the Board on Strategy and Program. He is an Associate Professor of Economics at LUMS. He is also the Dean at the School of Education at LUMS. His current teaching interests are in the areas of economics of education, game theory, microeconomics and industrial organiztion. ​
He holds a B.A. (Honours) from University of Oxford and later completed his Ph.D. in Faculty of Management from McGill University. He served as the Deputy Country Director for Pakistan with the Central Eurasia Project, and education economist for South Asia at the Open Society Foundation. Dr. Bari has consulted for various multi-lateral and bi-lateral agencies including the World Bank, UNDP, DFID and the Asian Development Bank.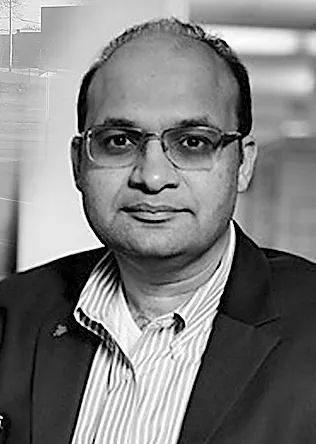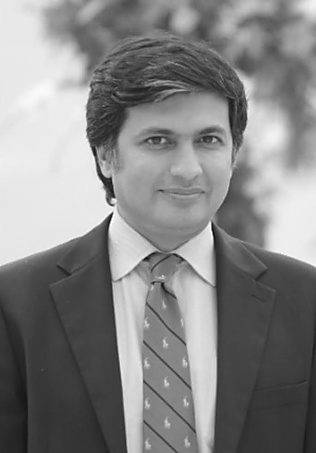 Advocate, Supreme Court of Pakistan
Muhammad Saqib Jillani is an advocate of the Supreme Court of Pakistan and partner at Jillani & Co (Advocates & Legal Consultants).
 
He deals with both contentious and non-contentious matters and advises individuals and corporates on a range of corporate, commercial and litigation matters. He is working on company petitions, arbitrations, disputes involving contract enforcement, property and other civil disputes, arbitrations involving construction claims, oil & gas disputes and other regulatory affairs.
He is also working on several high-profile human rights cases relating to the fundamental right to free speech, right to association, and rights of women and religious minorities.