We can Do Anything — The Sky is the Limit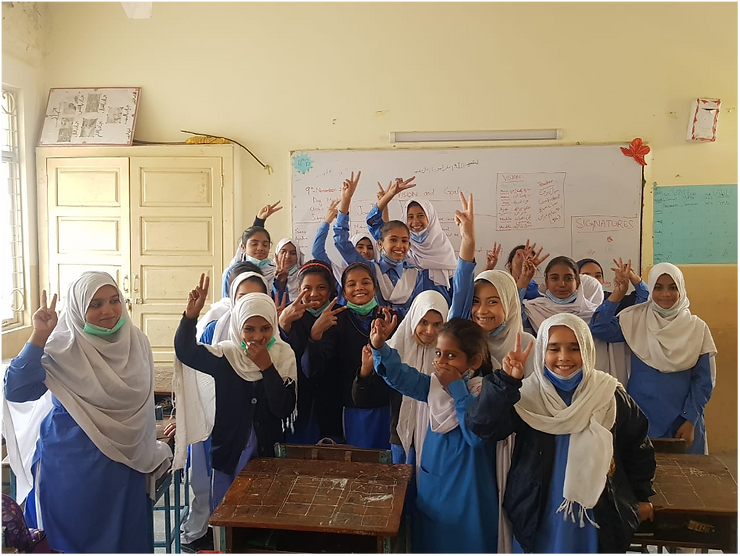 I began my Fellowship journey in Mehrabadi, a low-income neighbourhood in the outskirts of Islamabad. People from remote villages of Pakistan seeking employment opportunities make up this settlement and the school I teach in is the only public school in close proximity. When I first stepped into this school, I came across brilliant but demotivated students who could not realize their true potential because day-to-day life in school pushed them into the cycle of rote-learning, writing lengthy notes followed by an examination. Consequently, the school could not become a space for meaningful communication and personal growth for them. Students would put their heads down mid-lesson, demand bathroom breaks every two minutes, secretly eat during classes, and request teachers to provide answers rather than independently solving questions and producing results.
However, at the same time, my students' resilience made it apparent that they valued their education. Their resistance against patriarchy was impressive. Despite walking an hour to school in the scorching sun daily and completing household chores, these girls efficiently finished their schoolwork. As their teacher, I struggled to comprehend why their grit wasn't exhibited in the classroom, but the answer soon became evident. I once asked them why they came to school, and they began contemplating what they wanted to achieve from school for the first time in their lives.
After serious deliberation, my student, Safia, replied, "We come to school to study." To follow-up, I asked, "what do you wish to achieve by studying?" and everyone became quiet until Mahnoor said, "studying prepares us for work." Then, I asked them to individually ponder upon the work they want to do after finishing their studies. Their silence revealed diminishing enthusiasm, hence, to support them, I shared with them that I studied because I wished to become a teacher and eliminate educational inequity. Soon, everybody adopted the same answer, and I diagnosed the problem: my students weren't demotivated or disinterested; they were simply never taught to be ambitious. They lacked a vision and couldn't find purpose in what was taught.
After this realization, we started speculating on where we saw ourselves at 25 years, and who we wished to become. We involved parents in the vision-setting process by asking them what they wanted their children to become when they grow up. My class immediately converted from not knowing what they wanted to achieve into a class filled with ambitious entrepreneurs, designers, doctors, engineers, scientists, teachers, and philanthropists. At the heart of every goal was the urge to break free from the circle of unfulfilled desires and a yearning for a pleasant life.
Despite personal hardships, these girls exhibited infinite possibilities. They thought beyond themselves by pledging to help underprivileged children, creating employment opportunities for women, and striving to eliminate pollution. For the first time, they experienced confidence in their capacity to accomplish their vision. They planned from 25 years to the present and laid out the requirements to meet their vision. This visualization helped them in finding their purpose of education. They recognized that staying focused during the classes, asking questions, challenging themselves to learn complex concepts weren't simply rules they had to follow; they were actions that would help them ace, subsequently realizing their vision of reaching professional and personal success.
A single push in the right direction prompted my students to become active contributors in class who passionately strived to learn. It is said that actions speak louder than words, and this was truly proven when my students began chasing me for queries and assignments after classes. A by-product of this was the blooming peer accountability that accelerated my students' personal growth. Their quality of work improved significantly, and mundane classes turned into interactive discussions.
The magnitude of this improvement struck when my student, Minhal's mother called to inform me about how she was adamant about not taking three days off because she said, "My vision is to become a doctor. To become a doctor, I need to get admission in a medical university with a scholarship. That is why I have made it my goal for this year to not skip a single day of school so I can pass grade 4 with good marks."
Vision and goal setting transformed my students from being passive receivers of education to active contributors in the classroom driven by the self-belief that they can do anything. For them, the sky is the limit and I am deeply content knowing that they wouldn't settle for any less.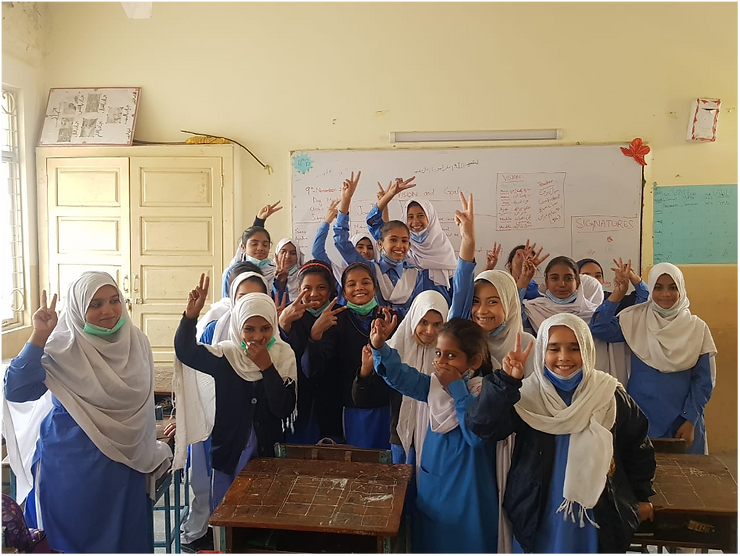 2020 Fellow, Iman Basit teaches Social Studies to 4th and 5th graders in a school in Tarnol, Islamabad. Iman graduated from LUMS with a degree in Politics and Economics.
---