A day at the Sky Park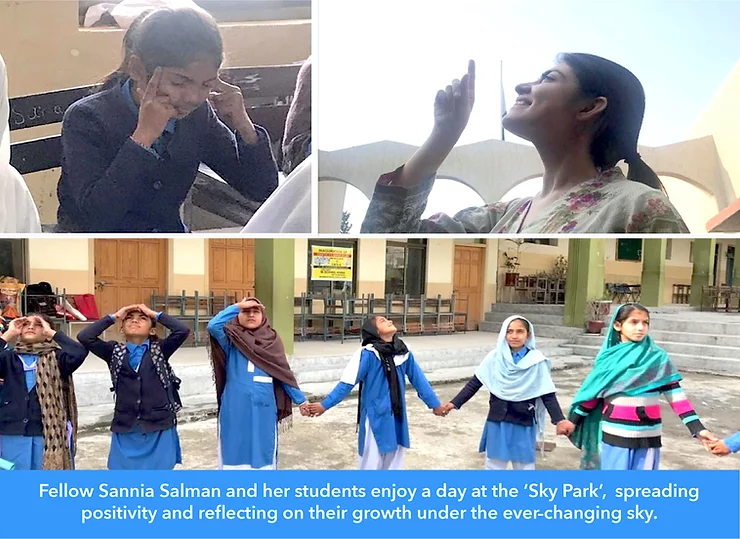 In the last 4 months, my students have learnt that most things come in pairs and so do; hope and fear. They have felt fear and worry for the future of their families because of the socio-economic effects of the pandemic, and have felt the goodness and hope of having the chance to spend more time with their loved ones. My students have learnt to simultaneously coexist with each of these feelings, but it hasn't been easy. Through it all, they have learnt to persevere and focus on the warm energy around them, particularly thanks to our inspiring day at the "Sky Park."
Allow me to take you back to when the pandemic hadn't hit, back to when my students and I sat under the vast, open sky and thought about our year together; what we learnt, our mistakes and our plans moving forward. I wanted my students to practice the art of reflection, and work on their ability to articulate their thoughts. I was inspired by how wonderfully they expressed themselves during the session and we ended the day by looking at the sky while holding hands. During this special moment, I reminded my students that every day the sky looks different from the day before! The sun and the clouds alternate between each other and make their place in the sky and just like the sky, our days are constantly changing, full of ups and downs, but we need to be resilient and steadfast because nobody else can make our place in this world for us.
During the school lockdown, I remember a student reached out to me and said, "Ma'am kuch dinon say ghar main halaat theek nai chal rahi thay tou mainay sab ghar walon ko sehan mein akhata kia aur asmaan ko dekhnay ko bola. Hum sab nay aapas main baatain ki aur kuch aisa laga jaisay sab main umeed jag uthi ho." (Ma'am things weren't going too well at home financially so I asked my family to gather under the sky and just look at it. Afterwards, we talked for a while and felt as if there is still hope to move forward). When the days seemed challenging, we would talk about the Sky Park in our WhatsApp school and would support each other and grow stronger together.
At this point, I have realised that my students are yearning for schools to reopen. The planning for the academic year has started and the students are already getting their uniforms/bags ready for the reopening of our School. What we have learnt this year is that we are never ready for what life has in store for us. We might never be adequately prepared even after having a proactive approach. We certainly don't know all the right answers.
But what we do know is that we will function with a growth mindset and we will keep our hopes strong for another year ahead of us – another shot at making it all the way around the sun, and a chance to do better this time 'round.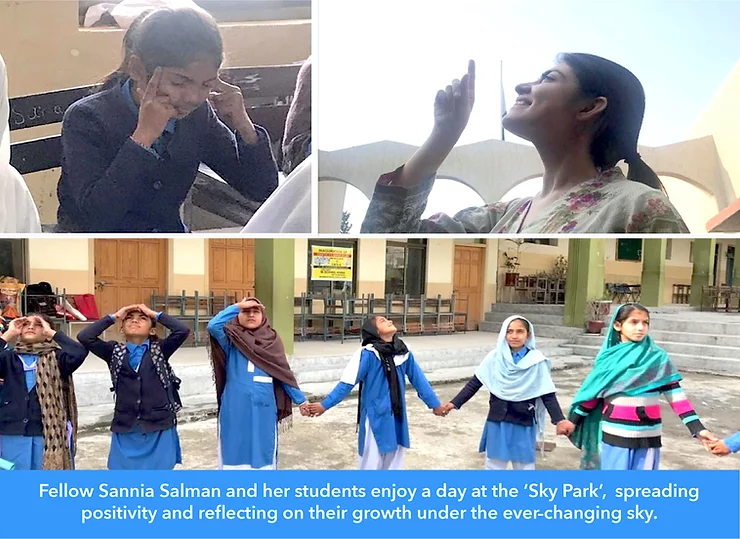 2019 Fellow Sannia Salman teaches English to 4th graders in a school in Noor Pur Shahan, Islamabad. Sannia completed her BBA from FAST.
---