Non-cognitive Skills Development
Empower our students to develop real-life skills through Fellow-initiated Debate Clubs, Sports Society and Resource Centers.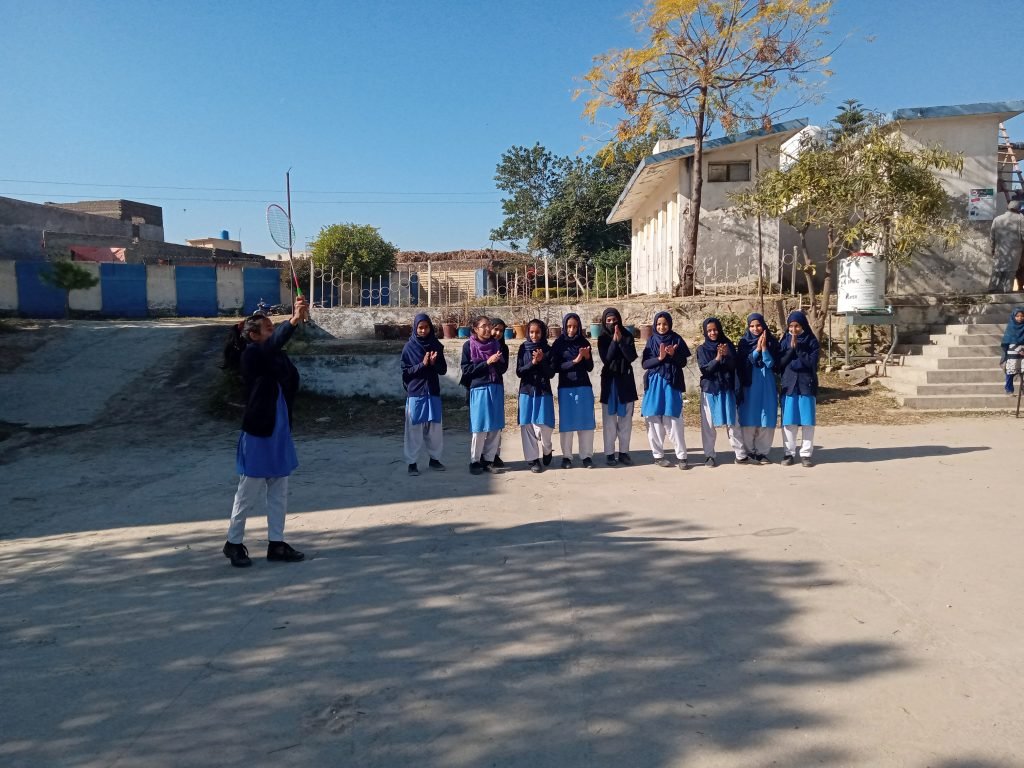 Development of Non-Cognitive Skills through a Sport Society

Nousheen Shah Jahan

Nousheen's students, although energetic and enthusiastic, are struggling to build important character traits of confidence, collaboration and critical thinking essential for not just their academic growth but also for their holistic development as individuals. Presently, there is a lack of opportunity to practice, experience or learn these skills in the school and community.
Nousheen's students, recognising the need to build these non-cognitive skills, have decided to create a 'Sports Society' in their school with their teacher. This Sports Society has already lobbied for a sports and games period in their school, it now aims to provide students with resources to practice and play, introduce students to sports competitions, and build exposure to a career in sports. 
Your kind donation will help empower these girls to fully express their potential in a safe and healthy environment, where they can be their true selves.
Bank Details: Faysal bank
Account Title: NOUSHEEN SHAH JAHAN
Account Number: 3044301000003434
IBAN: PK53FAYS3044301000003434
For in-kind donations, collaboration or partnership, feel free to reach out to her via
Email: [email protected]
Phone: +92-3479057106
PARWAAZ

Tahreem Talat, Kanza Hussan, Kainaat Jah


ESL Accessibility & Skills Development Program 
Tahreem, Kainaat and Kanza's seventh and eighth graders are at a point in their educational journeys where accessibility of resources, and the skills to use those resources will catapult them towards attaining transformational student outcomes. As it stands, their access to information and digital literacy is subpar. They are conscientious and emotionally intelligent girls, who fall behind due to a dearth of avenues to voice their feelings, or hold space for each other. 
To fill these gaps in the long-run, Project Parwaaz pioneers digital literacy workshops to help students build a muscle for independent academic research and extra-curricular learning. Fellows will train students in the use of laptops and establish a broadband internet connection in the school for long-term exposure and access. To further help them english vision and actualize diverse life-paths, their teachers have designed workshops to build socio-political consciousness, equipping them with the vocabulary and confidence to express themselves in a community they call their own.
Bank Details: Faysal Bank
Account Title: Tahreem Talat
Account Number: 3462301000000865
IBAN: PK10FAYS3462301000000865
Your contribution will not only give them access to digital resources, but also the skills necessary for their empowerment.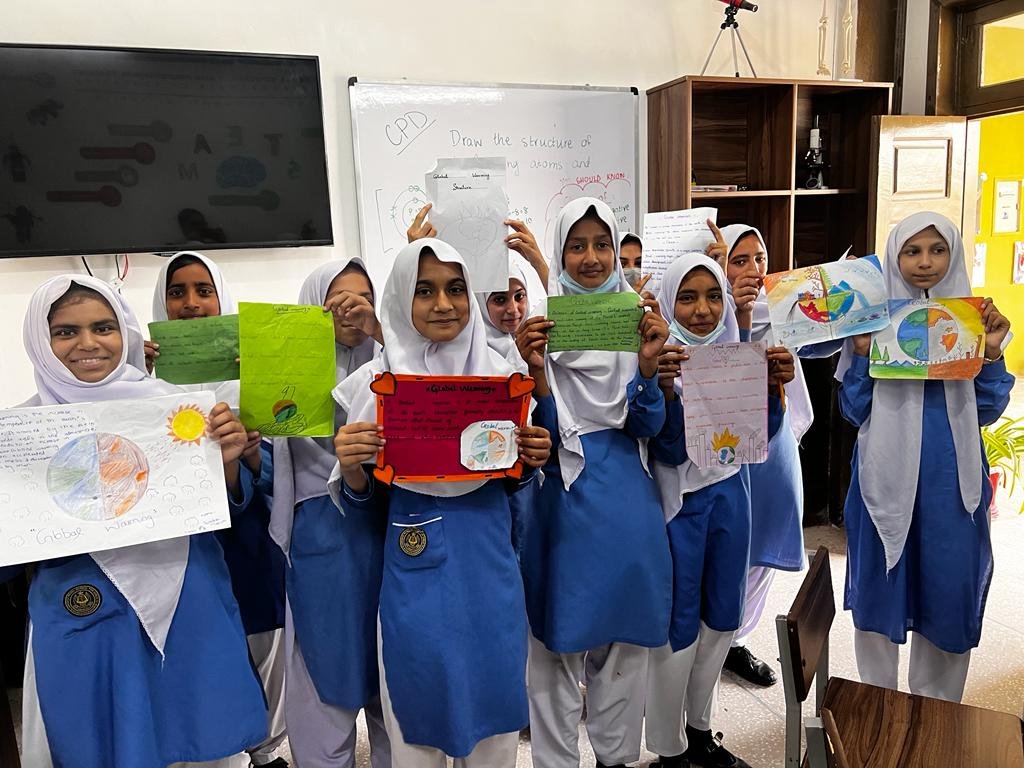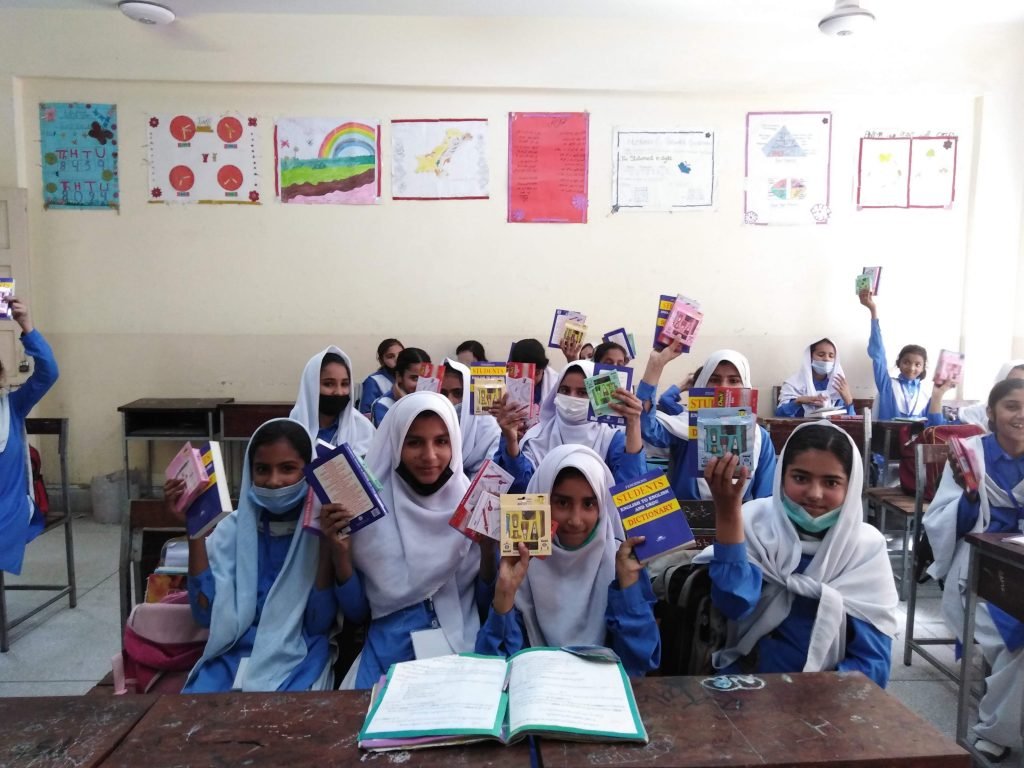 Introducing Extracurricular Clubs in Schools to Support Non-Cognitive Development of Students

Haleem Abbasi, Shayan Mujeeb

Following the pandemic, Haleema and Shayan's 6th and 7th graders came back to their respective schools with not only acute learning gaps, but with their socio-emotional skills greatly hampered. Without structures and spaces to help them develop these soft skills, they could see their students missing out on life-changing opportunities due to poor communication and management skills as well as underdeveloped critical thinking abilities. 

Understanding that academics alone cannot guarantee the holistic development they wish to see in their students, the Fellows are seeking to provide them support beyond the classroom. They will be doing this through the introduction of Literacy and Debate clubs that will hold after-school literacy-building workshops and inter-school public speaking competitions.

Your contributions will support the non-cognitive growth and development of Haleema and Shayan's students, helping them become well-rounded children that are sure to confidently tap into all the opportunities life presents. 

Bank Details: Faysal Bank
Account Title: Haleema Aurangzeb Abbasi
Account Number: 3462301000000861


For any in-kind donations, please reach out to us:

Your donations will help Haleema and Shayan's students complete their journeys of growth and success!