The 2022 Fellowship Cohort
The 2022 Fellowship cohort is Teach For Pakistan's largest cohort in its decade-long journey of leadership development.
selected from
2,970
applicants
The average GPA of the cohort is
The 2022 cohort comes from
47
cities across Pakistan.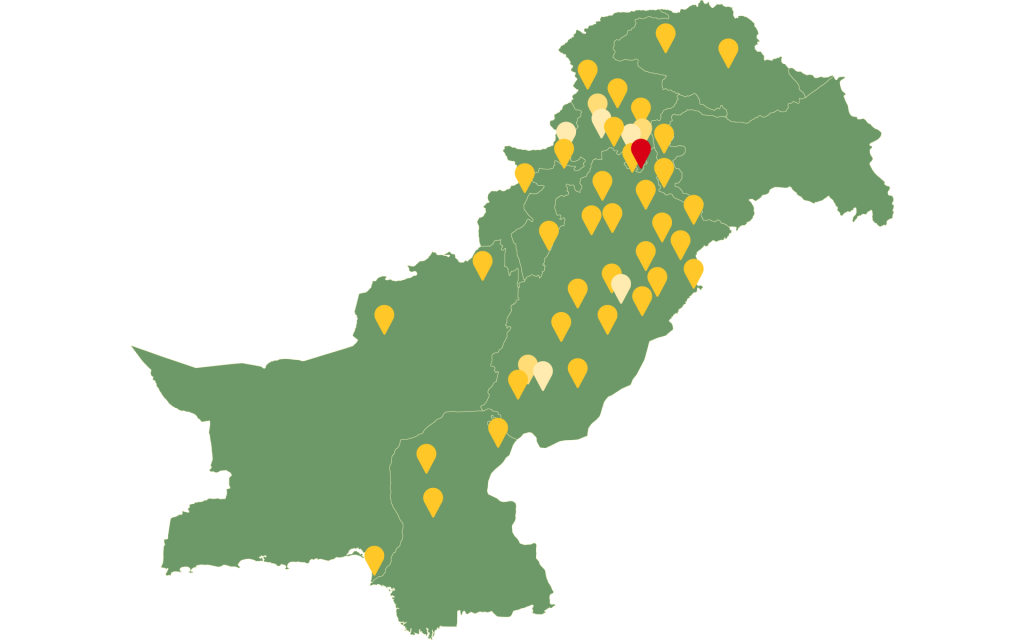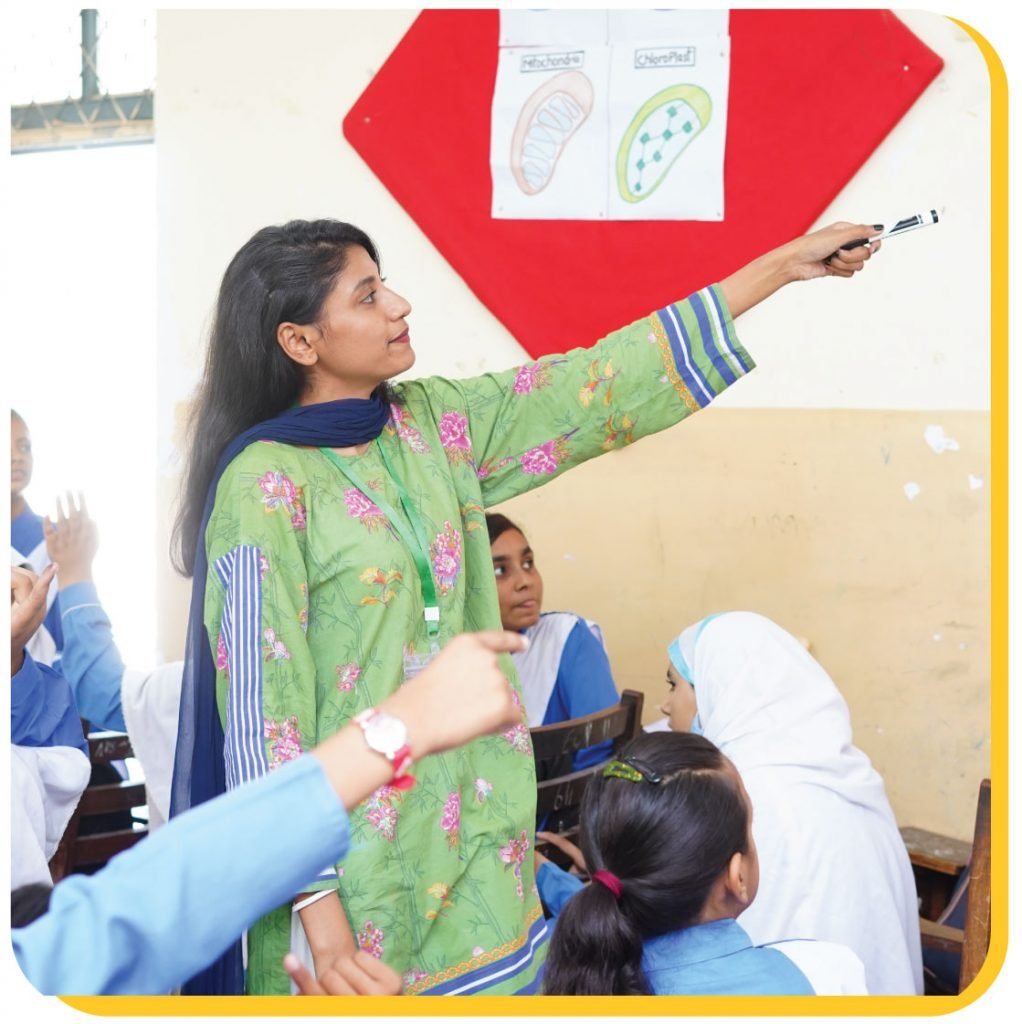 is particularly focused on developing sociopolitical consciousness, specifically in the area of women empowerment among her grade 9 students. In addition to holding reflection circles, and engaging her students in conversations, she regularly invites guest speakers to her classroom. Hajra has developed an integrated Classroom Management System to ensure a conducive learning culture where every student feels heard, supported, and experiences genuine joy.
wants to provide an education that opens doors of possibilities for his students. He recognized at the outset of his Fellowship the importance of involving parents to invest in this vision. He employs technology to develop partnerships with the wider school community and to engage parents in their children's learning. Social media is used to share student updates, gather parents' feedback, and communicate various curricular and co-curricular opportunities. Learning materials are shared, and attendance is also monitored remotely.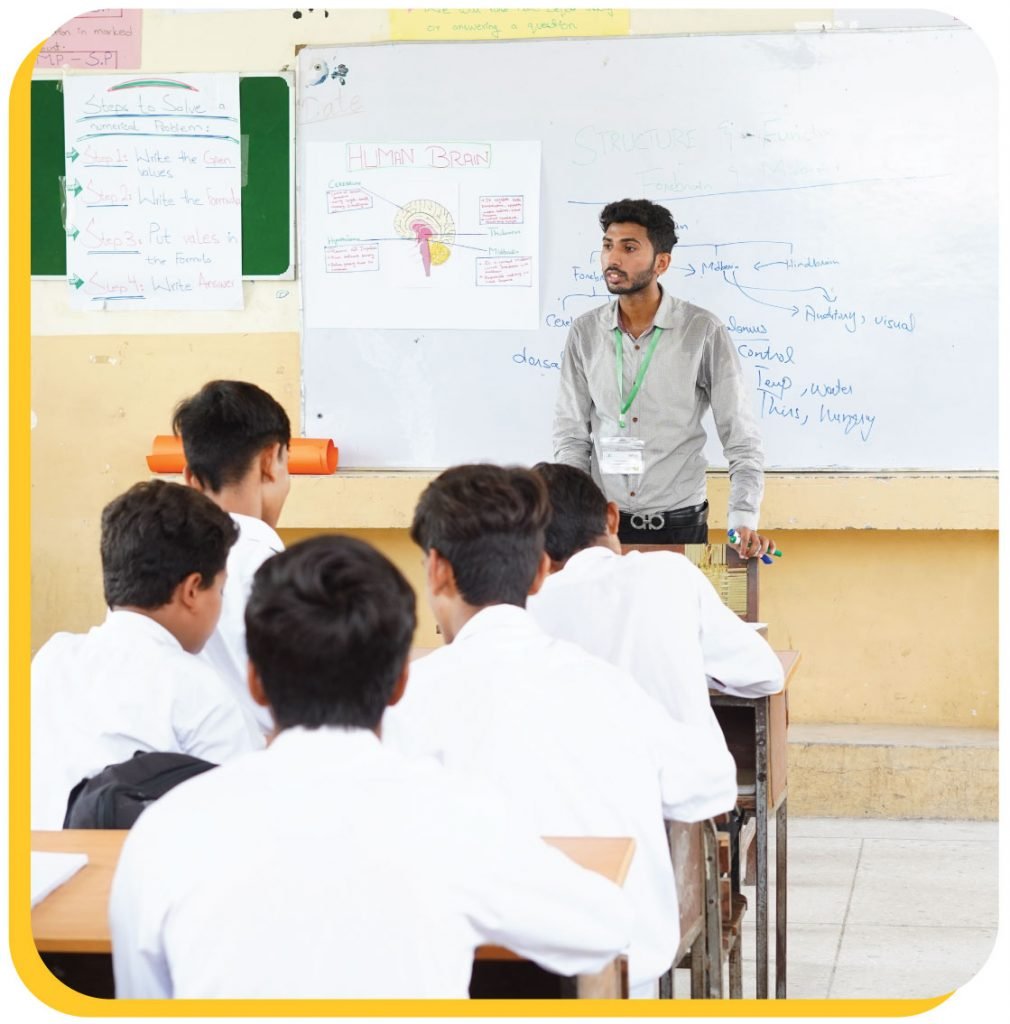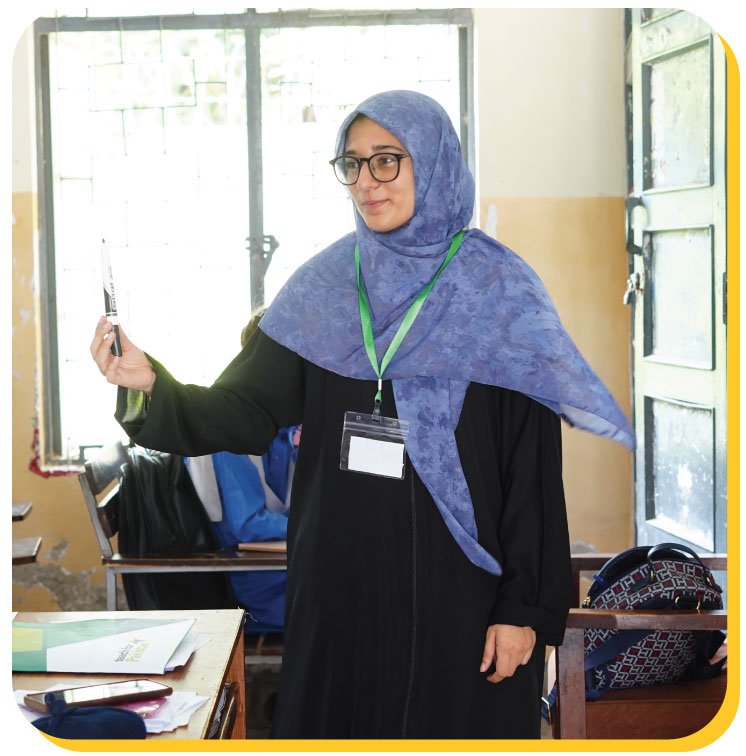 has infused a buzz of energy in her school through initiatives like a Cardio Club, teacher get-togethers, sports, and recreational events, and a digital literacy program. These activities rally various stakeholders for improving the learning outcomes of her students. Periodic assessments clearly point toward a correlation between a joyful environment and learning achievements as the students' mastery has improved vastly across subjects.
has gotten her 7th graders hooked on STEM. Experiments, modeling, and prototyping saw them participating in an inter-school STEAM competition. She mixes theory, practice, and reflection circles in her classroom. A 'visit to the principal's office' is not an alarming affair anymore. Thanks to her efforts to build students' agency, they petitioned the school principal for repair work in their classroom. The very next day, the classroom shone bright like their faces.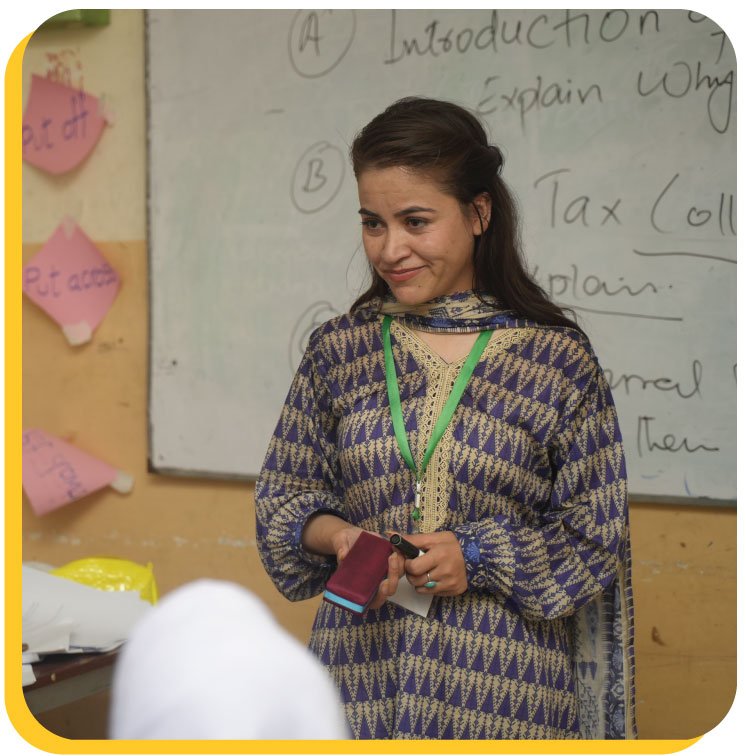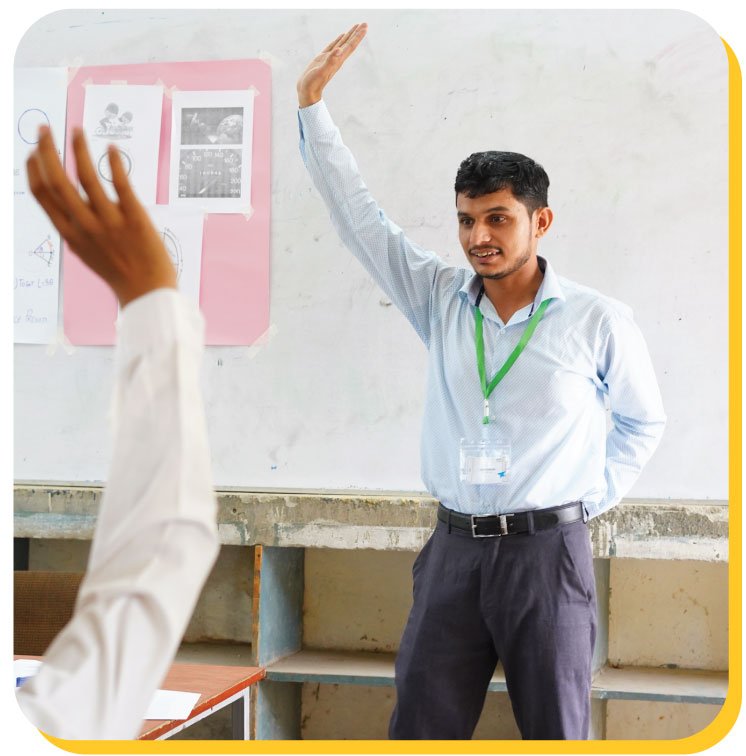 believes in virtuous cycles and creating communities of practice. He has done an exceptional job in building partnerships with his school principal and other faculty members. He pays special attention to incorporating his students' perspectives on cognitive and noncognitive learning activities. Saeed has engendered a classroom culture where students actively own learning processes. His students show remarkable results vis a vis their grade-level learning and their readiness for the next grade.
began to have a better appreciation of the challenges facing the education sector and ways to fix them as soon as he started his Fellowship. His 7th graders who were on average three grade levels behind, have steadily improved their learning competence. Collaboration between the school, parents, and the community has been the key. Muhammad Ali and his students are determined to not allow a lack of resources to stand in their way and find innovative ways to realize their potential.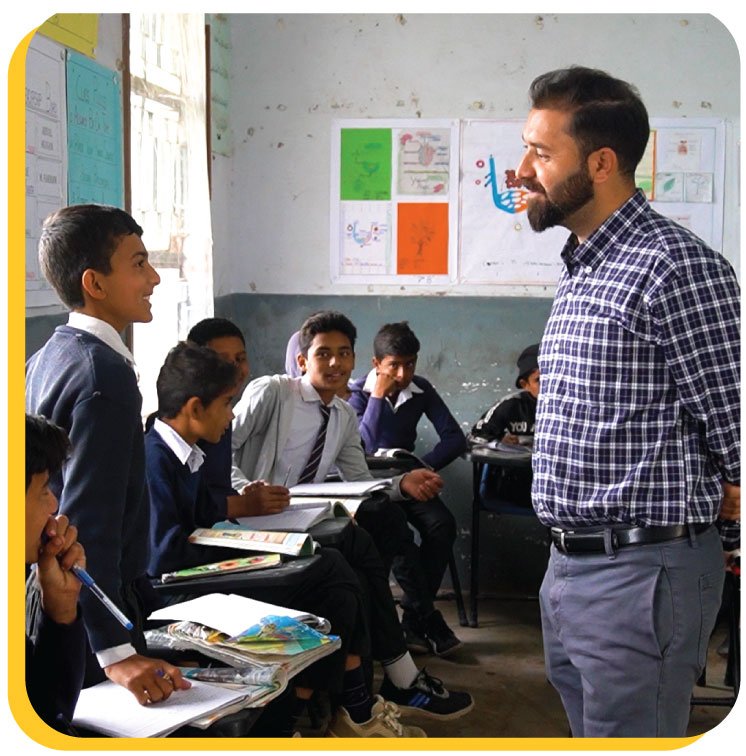 Ready to join the movement?